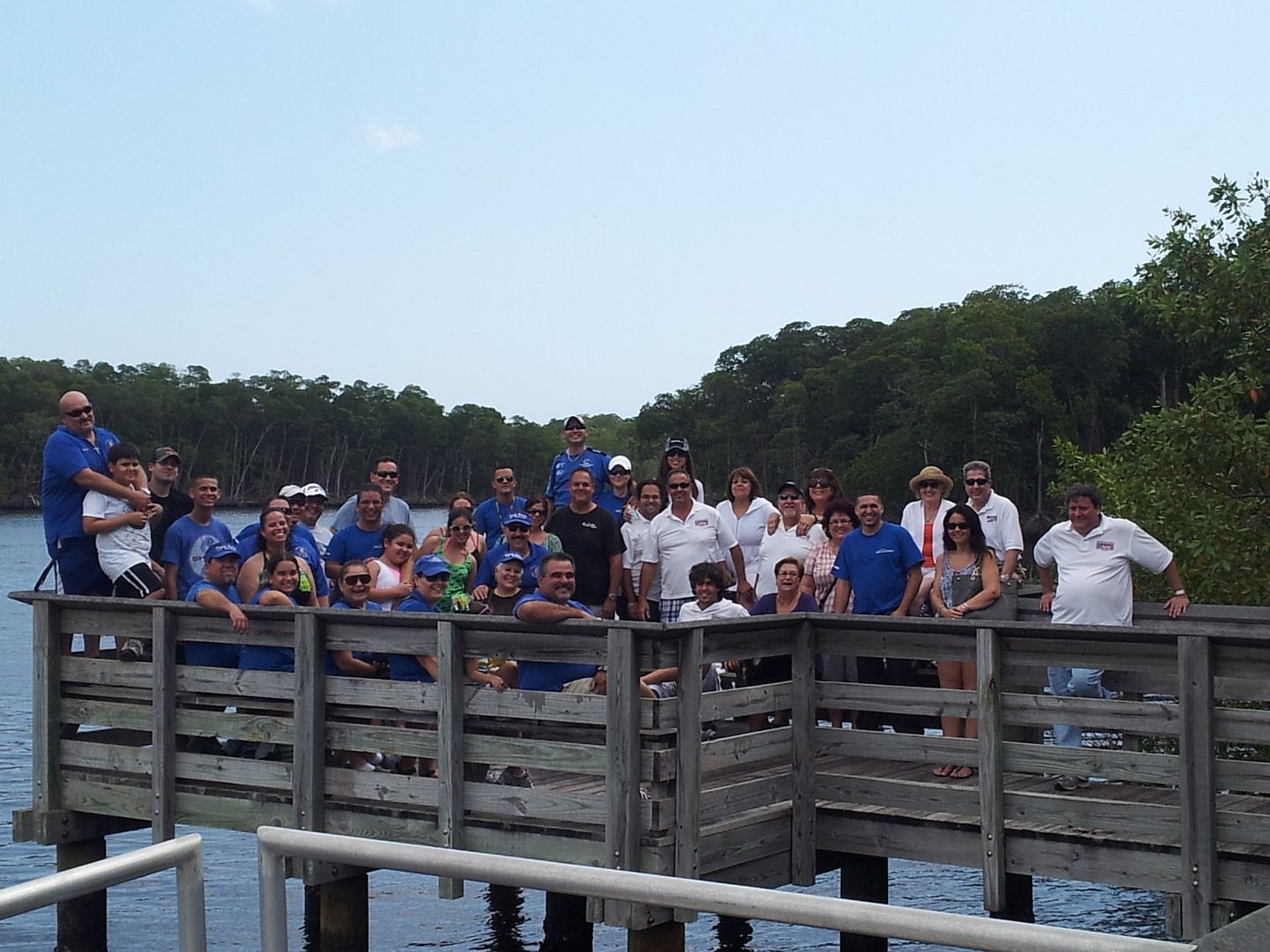 On Sunday, March 24, 2013, the South East Florida SAAC Region and their friends, the Muscle Stangs of Miami, mobilized for a car cruise to parts unknown. Calling it a "Mystery Cruise," no one was sure where everyone was going until they got there, except for one guy who knew all along (you know who you are), and he sure wasn't telling. In fact, he still wouldn't reveal the details for the purposes of this story, as he was sworn to secrecy on Her Majesty's Secret Service. The location remains a well-kept secret known only to those fortunate to have participated.
The day was hot and bright when the car clubs converged in Miami and set out, first taking a cruise up historic Southwest Eighth Street, the historical epicenter of Miami's vibrant Cuban community. The second leg of the cruise ran the length of the world-famous Art Deco district on Collins Avenue in Miami Beach, Florida, where some of the same multi-million dollar eateries and hotels have stood since the days of Meyer Lansky and Al Capone. But, to everyone's surprise, the run up Collins was not the cruise in itself. No, it was merely the route chosen to get to where they were headed. The cruise culminated in a quiet, out of the way beach hidden in plain sight, and which to this day remains a well-kept secret even to the locals.
After a picnic lunch, the car enthusiasts and their families were treated to mangrove forests, kayaking, bike rides, and beaches. Fun, sun, and a history lesson too, if you were paying attention. What more can a car guy or gal ask for?